My name is Dan Grossman and you have stumbled into my "personal" homepage. This page does not change often and is horribly out of date in places. It's a place for a few things that don't fit on my computer-science professor page or my Facebook page.
An Incomplete List of Things About Me
I grew up in St. Louis, which has good pizza, bad beer, and something approaching a city-wide religion.
For 5 summers (1990–1994), I was a staff member at the S-F Scout Ranch.
I went to Rice University where I was a proud and active member of Sid Richardson College. I studied computer science and electrical engineering.
I have hiked all of the Appalachian Trail and have a very old website about my hike.
I support several progressive causes. To plug just one, check out the Union of Concerned Scientists.
I (used to) subscribe to the Seattle Rep and the Intiman (and still like to go).
My brother-in-law is a sound engineer. You should hire him.
I am in a non-fiction bookgroup. I'm happy to give or receive suggestions for great non-fiction.
Some common things I personally do not enjoy include opera, country music, broccoli, cauliflower, asparagus, and brussel sprouts.
The first album I ever owned was R.E.M. Green on cassette.
I never wrote a computer program before college.
Just a Few Entertaining Pictures
Hockey
I play in the GSHL for the Daisy Cutters. I started playing in grad school. The Cutters have won a couple division championships: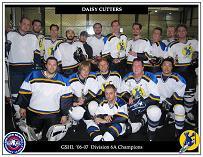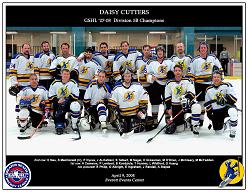 (2013 too, but I don't have the picture)
I root for the St. Louis Blues.
Races and Rides
In 2010 and 2011, I was one of 10,000 cyclists completing the annual Seattle to Portland Bicycle Classic (STP), a 200-mile 2-day ride.
In 2012, I rode STP for the 3rd consecutive year, but in 1 day instead of 2.
In 2013, I went North instead of South, completing RSVP.
I've finished the following races:
Places
States I have not been to, in increasing order of land-mass: Delaware (actually, I am not sure if I was there as a kid), Alaska
Countries I have been to, in increasing order of land-mass (and not counting airports): Vatican City, Monaco, St. Lucia, Luxembourg, Bahamas, Israel, Switzerland, Estonia, Ireland, Italy, Norway, Germany, Japan, Sweden, Spain, France, Tanzania, South Africa, Mexico, India, China, United States, Canada, Russia