Lecture Notes and Articles
Martin Tompa
---
Lectures:
---
The following are lecture notes for some of the advanced graduate courses I have taught.
---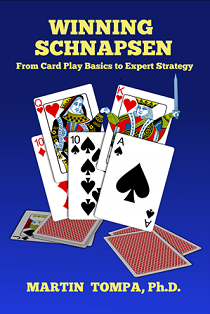 I write a blog called The Schnapsen Log that analyzes winning strategy for the card game Schnapsen.

I have written the definitive book on this strategy, titled Winning Schnapsen.
---
The following is a selection of my articles whose full versions are accessible electronically.