Prototype V1
We used an Atom-based single board computer for our V1 prototype. However, this board turned out to be too slow for streaming raw video frames and on-board image processing.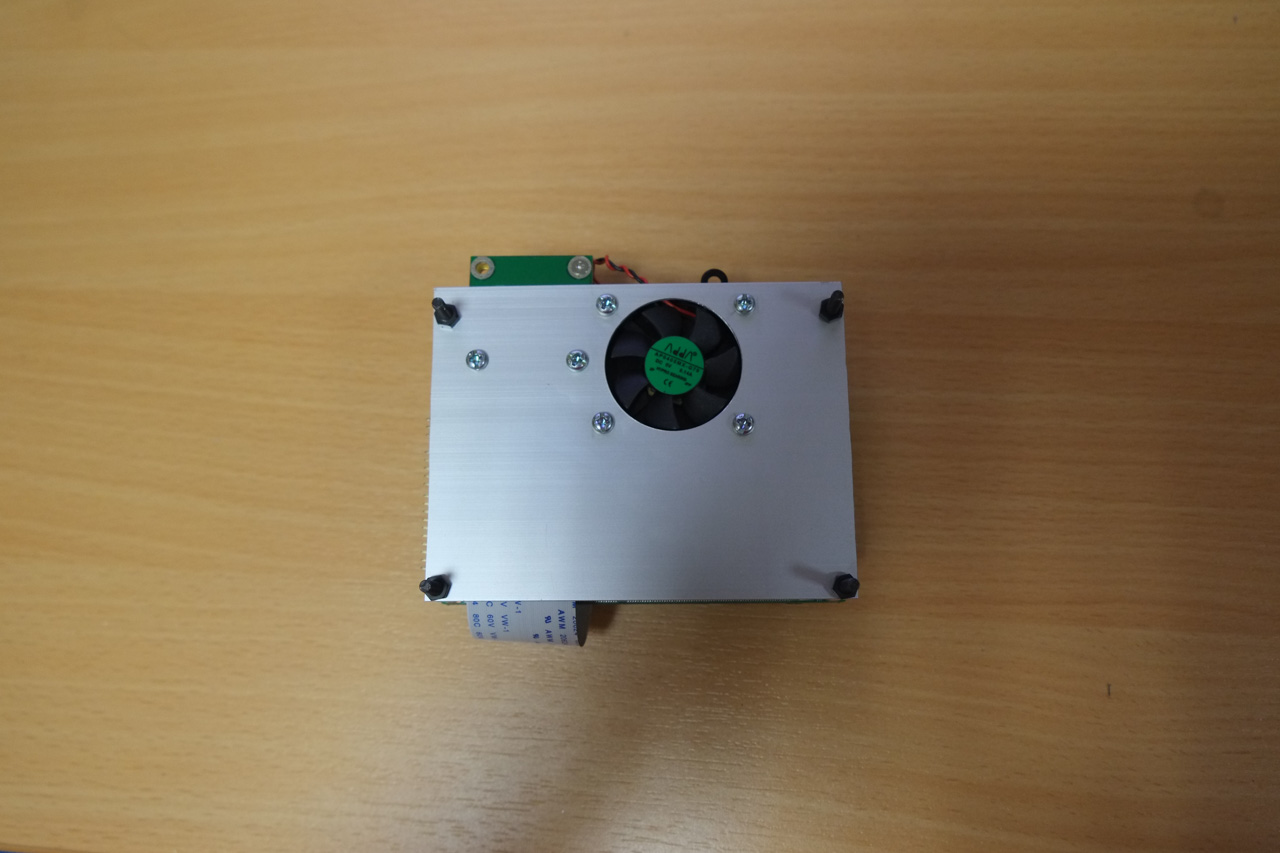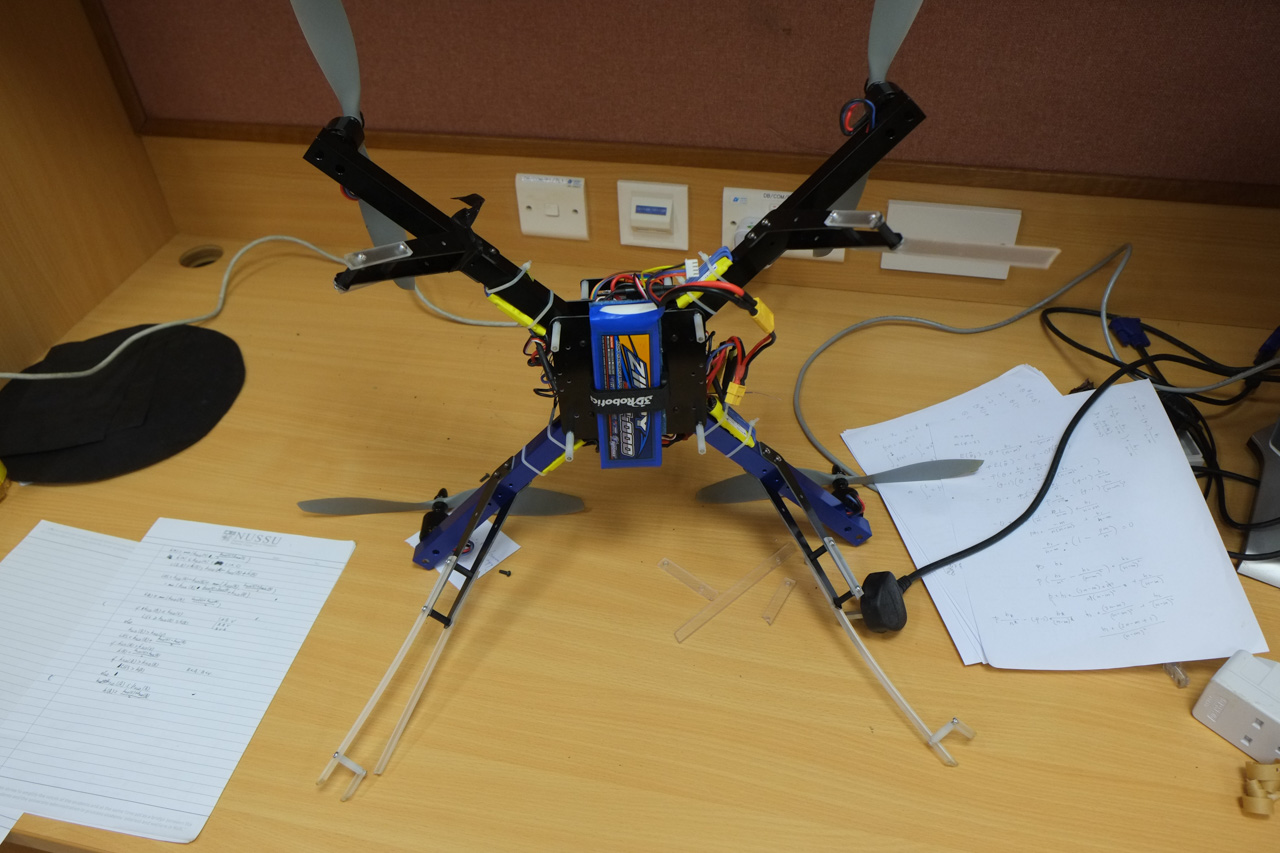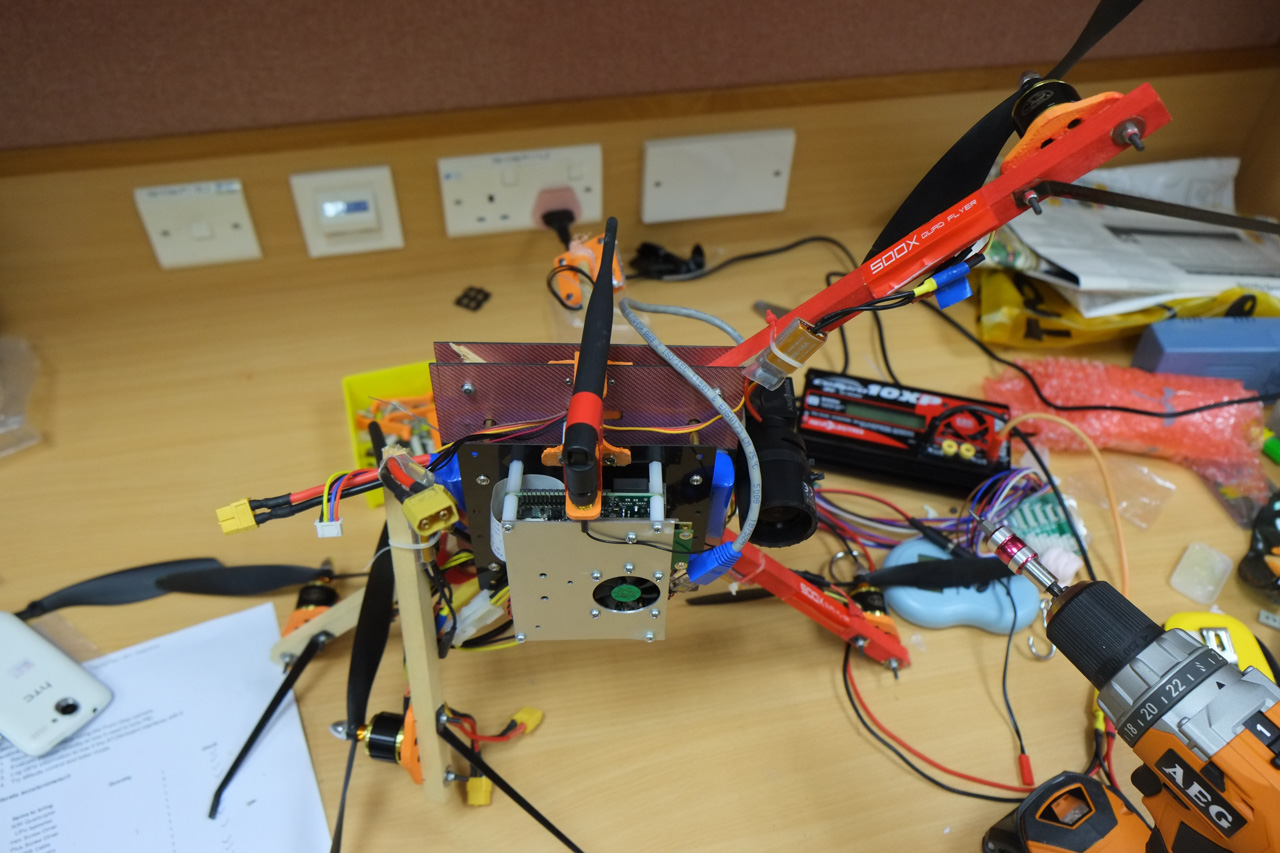 ---
Prototype V2
We tested a high-end WebCam (Logitech C920) and found that it produces terrible images under high vibration, due to lens being attached to a flexible voice coil (for focusing). The voice coil is not strong enough to hold the lens under high vibration.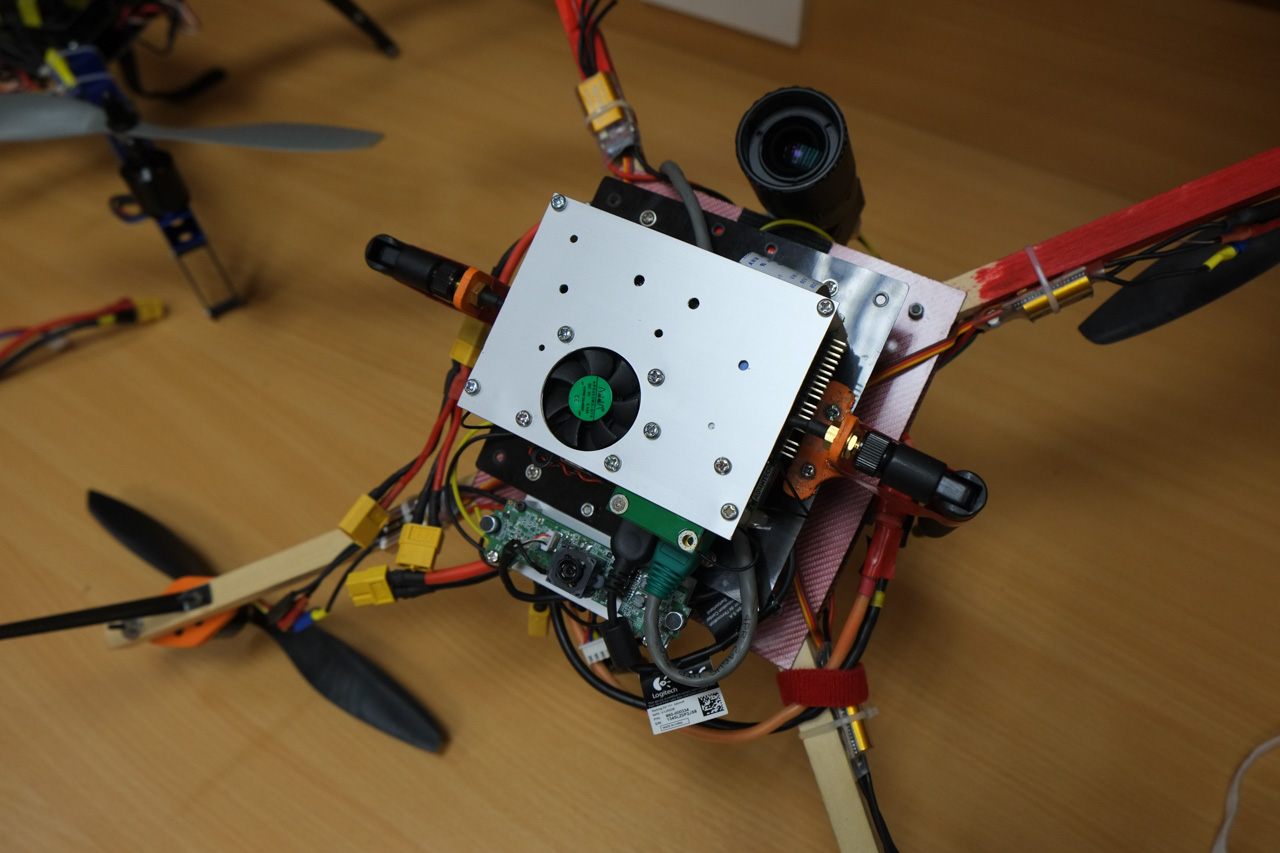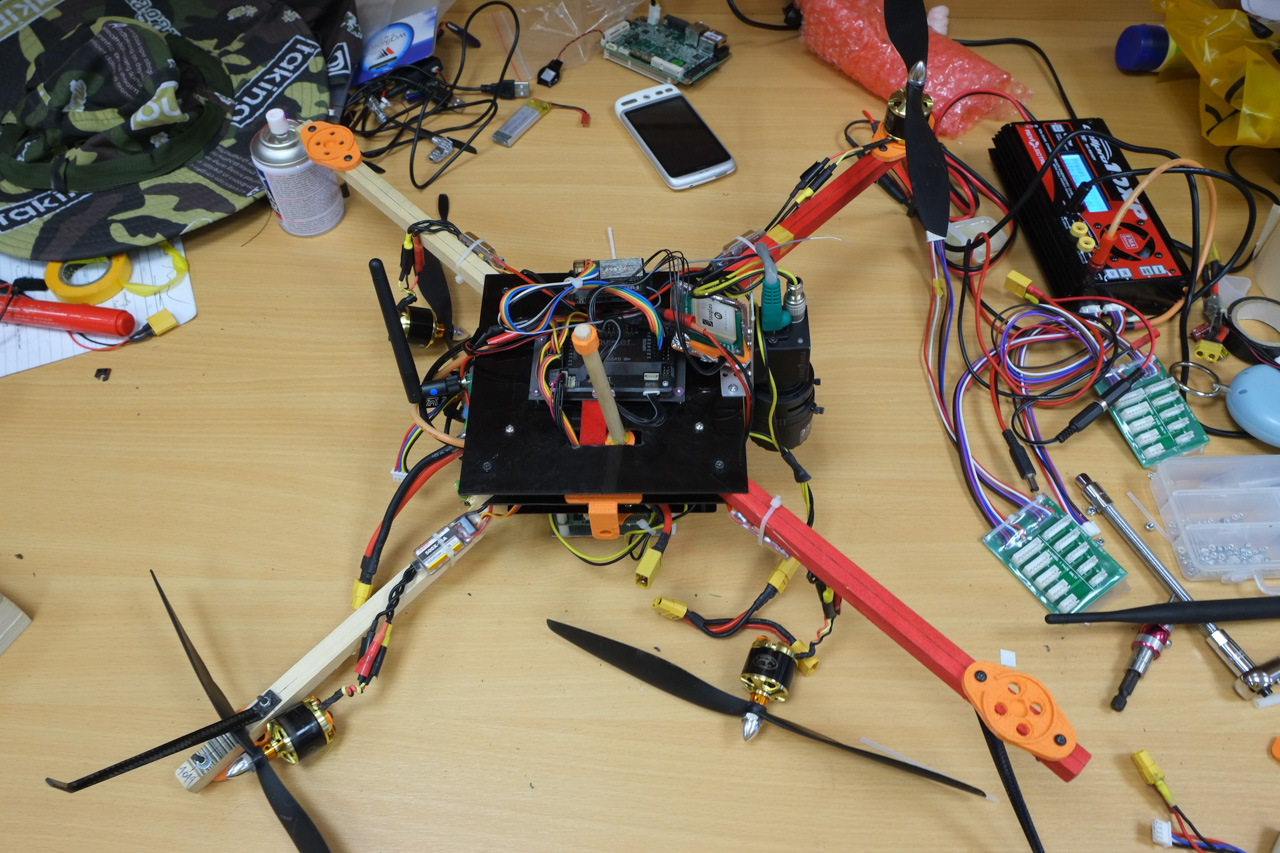 ---
Prototype V3
After previous failures, we decided to choose a new frame for our quadcopters with new single board computer and cameras.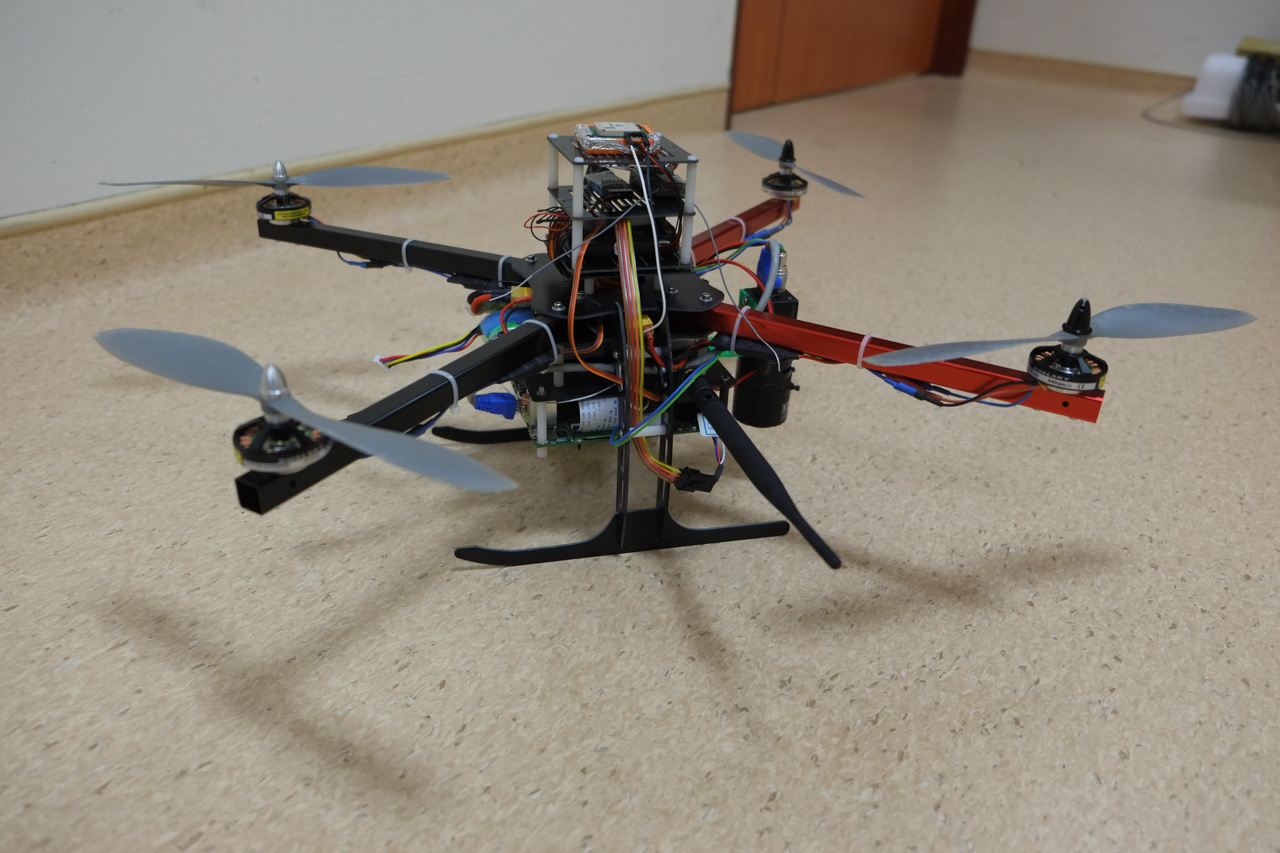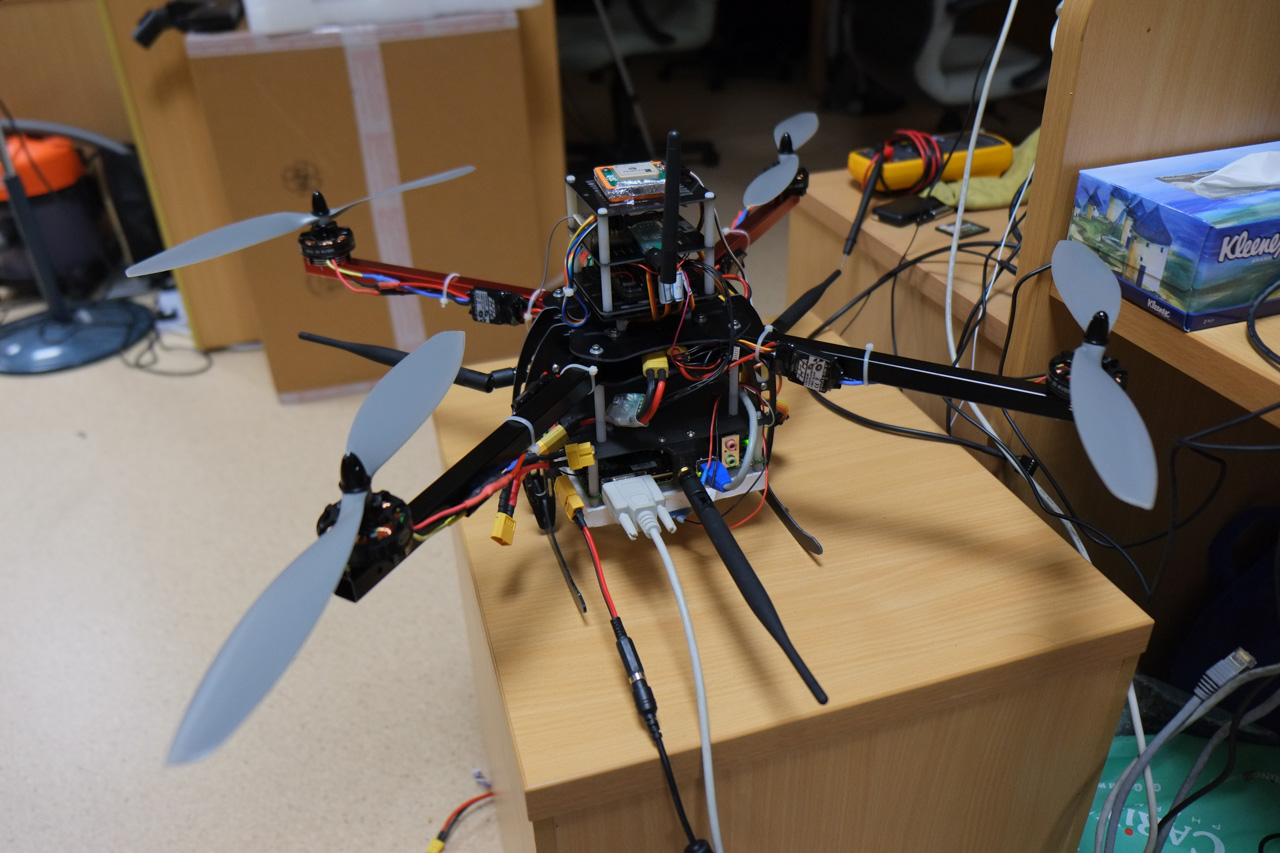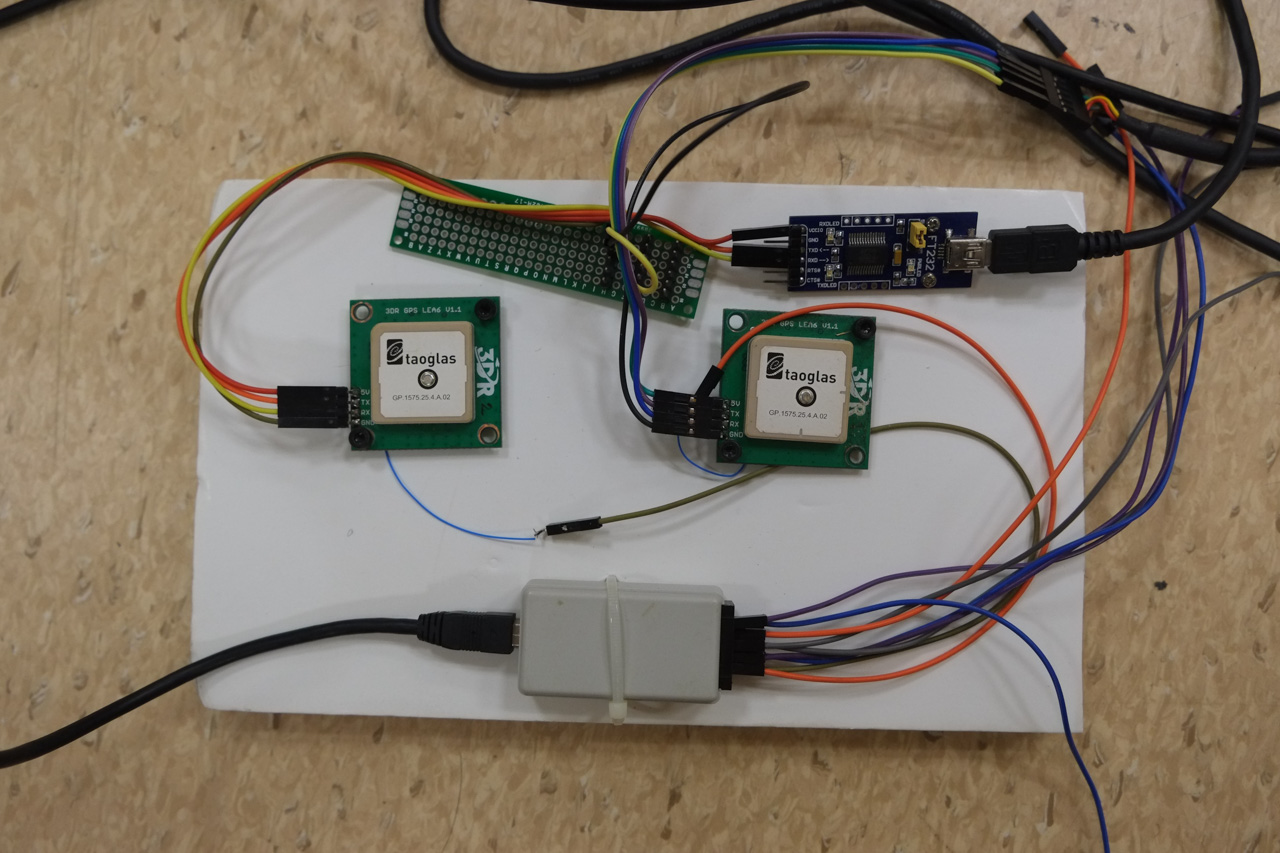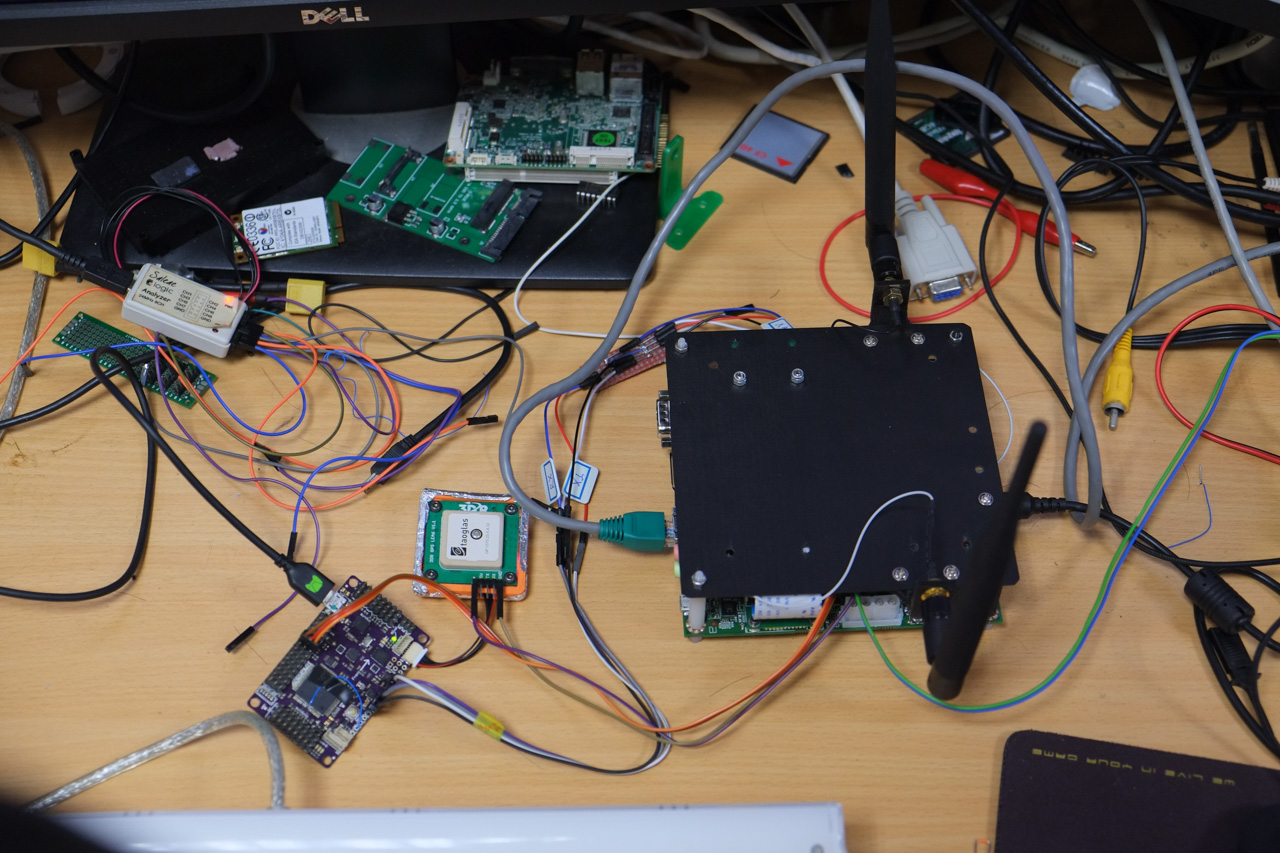 ---
Prototype V4
Having gone through three prototypes, we had a much better understanding of the system and came up with the final version. The final prototype has a longer landing gear to accommodate the WiFi antennas. We chose PointGrey cameras because they allow exchangable lens and shutter synchronizatin.
You probably noticed some parts in green color. They were 3D-printed!