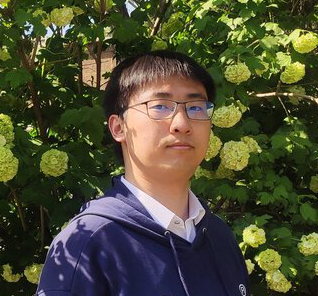 About Me
---
This is Zihao Ye, a second-year Ph.D. student at the University of Washington's Paul G. Allen School of Computer Science and Engineering, advised by Luis Ceze in the SAMPL research group. I also worked with Tianqi Chen on Tensor IR of Apache TVM project.
Prior to joining UW, I worked at AWS with Minjie Wang and Zheng Zhang on the DGL project. I obtained my bachelor's degree from ACM Honors Class at Shanghai Jiao Tong University.
Research
---
My research interests mainly lie on Compiler and Programming Language for modern hardwares. More specifically, I'm working on following topics:
Deep Learning Compilers

IR design and automatic scheduling of irregular workloads.
Compilation stack for DSA (Domain Specific Architectures).

Hardware Description Language
Feel free to drop me an email if we have aligned interests, and I'm open to collaborations.
Current Projects
---
Sparse TIR
Sparse TIR is a unified abstraction for representing and optimizing sparse/irregular workloads in Deep Learning on top of TVM Tensor IR. It aims to generate efficient code for various sparse formats on modern tensorized hardwares.
We presented a lightning talk at TVMCon 2021 on design principle of Sparse TIR.
Past Projects
---
Graph Learning Systems(2018-2021)
DGL is an open-source library for Deep Learning on Graphs. Featgraph and Graphiler are two JIT compilation solutions for efficient GNN runtime system.
BP-Transformer is an attempt on accelerating Transformer for long-range context by applying self-attention on manually designed graph structure (sparse pattern).
Activity and Service
---
Artifact Evaluation Committee: MLSys 2022