About
I'm Moe, a fourth-year PhD student in the database group at the University of Washington, Seattle. I work on applying of large language models to data discovery tasks such as table annotation.
Previously, I worked graph compression methods, which accelerate graph analysis 10–100⨉ while introducing a minimal approximation error. I have also worked on automated machine learning (autoML), which allows for selecting performant and robust machine learning models. As well as causal inference, which aids analysts in finding true cause-and-effect relationships in complex data.
My work has found real-life applications at places from large enterprises, such as Microsoft Research, to small startups such as Virta Labs.

Recent Updates
Contact
via email: kayali @ cs dot washington dot edu.
Twitter: @moe_kayali
Old-fashioned mail to:
3800 E Stevens Way NE
Box 352355
Seattle, WA 98195
Profiles
Google Scholar, DBLP, Semantic Scholar, ORCiD .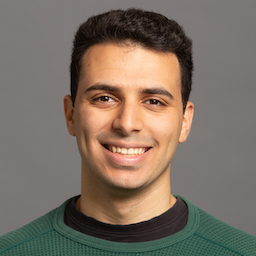 My Erdős number is 3.