Dan Grossman
Associate Professor
Department of Computer Science & Engineering
University of Washington
AC101 Paul G. Allen Center, Box 352350
185 Stevens Way
Seattle, WA 98195-2350


206-616-1124
Paul G. Allen Center
Room 574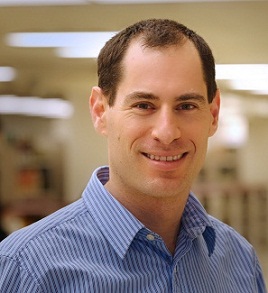 I hold the J. Ray Bowen Professorship For Innovation In Engineering Education
Teaching
I have a free programming-languages course on Coursera
Materials I have packaged for others to use and adapt
Web pages for full courses:
CSE142 Computer Programming I

CSE331 Software Design and Implementation

CSE373 Data Structures & Algorithms (for non-majors)

CSE506 Advanced Topics in Programming Languages

CSE590dg Language-Based Techniques for Improving C-Level Software Quality

Harvard CS152 Programming Langauges
CSE590P, a graduate seminar on programming languages, meets each quarter
Research
My primary research area is programming languages, encompassing theory, implementation, and design. I actively collaborate with experts in computer architecture, software engineering, and large-scale data processing.
For specific work, see publications and presentations
The PLSE group: programming languages and software engineering
The Sampa group: hardware and software for improving parallel and concurrent programming
Older projects in programming languages at UW have not all been moved to the new PLSE webpage. See the older WASP page.
Professional Activities
2014–2017

2013–

2010–

ACM Education Council

2009–2012
The Rest
My Facebook page and "personal" web page
I joined my department longer ago than 30 of 56 (54%) other current faculty members (as of Fall 2014)
My academic genealogy:

              me
              |
        Greg Morrisett
        /            \
   Robert Harper   Jeannette Wing
       |               |
  Robert Constable  John Guttag
       |               |
  Stephen Kleene    Jim Horning
       |               |
  Alonzo Church     Jerome Feldman
       |               |
        \            Alan Perlis
         \             |
          \         Philip Franklin
           \         /
         Oswald Veblen     
              |               
          E.H. Moore        
              |
          H.A. Newton
              |
       Michael Chasles
              |
       Simeon Poisson
          /        \
 Joseph Lagrange  Pierre-Simon Laplace
         |               |
  Leonhard Euler   Jean Le Rond d'Alembert
         |
  Johann Bernoulli
         |            
   Jacob Bernoulli  
         |
  Nicolas Malebranche
         |
 Gottfried Wilhelm Leibniz

---
Last updated: August 2014