Dan Grossman
Professor and Deputy Director
Paul G. Allen School of
Computer Science & Engineering
University of Washington
AC101 Paul G. Allen Center, Box 352350
185 Stevens Way
Seattle, WA 98195-2350


206-616-1124
Paul G. Allen Center
Room 574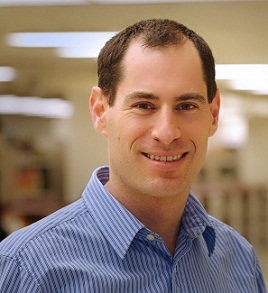 Research
My primary research area is programming languages, encompassing theory, implementation, and design. I actively collaborate with experts in computer architecture, software engineering, and large-scale data processing.
For specific work, see publications and presentations
The PLSE group: programming languages and software engineering
The Sampa group: hardware and software for improving parallel and concurrent programming
Professional Activities
2014–2020

2013–2017

2010–2017

ACM Education Council

2009–2012
The Rest
I use my Facebook page regularly — if I have met you (including students, colleagues, etc.), please feel free to send me a friend request. I have this "personal" page that is many years out of date presently.
I joined UW CSE longer ago than 55 of 78 (70.5%) other current faculty members (as of Fall 2018, including faculty starting January 2019)
My academic genealogy:

              me
              |
        Greg Morrisett
        /            \
   Robert Harper   Jeannette Wing
       |               |
  Robert Constable  John Guttag
       |               |
  Stephen Kleene    Jim Horning
       |               |
  Alonzo Church     Jerome Feldman
       |               |
        \            Alan Perlis
         \             |
          \         Philip Franklin
           \         /
         Oswald Veblen     
              |               
          E.H. Moore        
              |
          H.A. Newton
              |
       Michael Chasles
              |
       Simeon Poisson
          /        \
 Joseph Lagrange  Pierre-Simon Laplace
         |               |
  Leonhard Euler   Jean Le Rond d'Alembert
         |
  Johann Bernoulli
         |            
   Jacob Bernoulli  
         |
  Nicolas Malebranche
         |
 Gottfried Wilhelm Leibniz

---
Last updated: October 2018